Protesters in Durham, North Carolina, tear down large Confederate memorial statue

Call it a response to the weekend violence in Charlottesville, Virginia
Where are the police?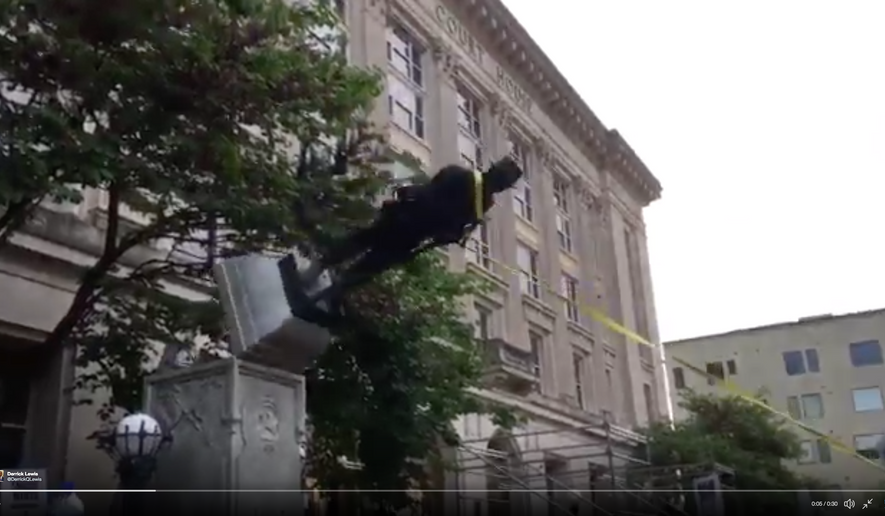 By Victor Morton - The Washington Times - Monday, August 14, 2017
Protesters in North Carolina posted a video Monday of their tearing down a Confederate memorial, the most violent of several actions against Civil War artifacts in the wake of the weekend violence in Charlottesville, Virginia.
Clips posted on social media show a group of at least a hundred in Durham pulling down a Confederate soldier statue in front of the local government building.
They can be heard yelling "No KKK! No fascist USA! No Trump!" until cheers break out as the statue atop the memorial gets pulled down. Many protesters can then be seen kicking the statue.
There is no indication in the video that any police officers or other officials are trying to stop the public vandalism.
One protest organizer told local TV station WNCN that the group committed the action as retaliation for the white supremacist rally in Charlottesville, which turned deadly when a car plowed into a crowd of counterprotesters.