U.S Officials Confirm Third Chinese Balloon, Refuse to Reveal Location
Frank Bergman February 5, 2023 - 12:36 pm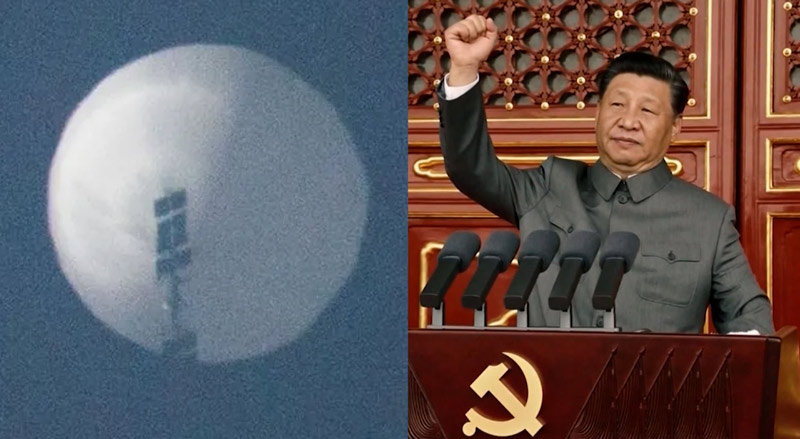 United States government officials have confirmed that a third Chinese spy balloon has been identified in the skies but are refusing to reveal the craft's location.
The news comes after the U.S. military used an F-22 Raptor to take out a Chinese spy balloon off the coast of South Carolina on Saturday, as Slay News
reported
.
The U.S. Air Force used a single air-to-air A9X sidewinder missile fired at an altitude of approximately 58,000 feet to down the balloon.
The decision to shoot down the spy balloon came after Democrat President Joe Biden allowed it to fly thousands of miles over the continental U.S. during the last several days.
The Pentagon
admitted
in a statement that the Biden administration was aware that the balloon was gathering data but didn't reveal what information it was collecting.
The Washington Post
reported
that the U.S. officials have identified "a third operating elsewhere," but they declined to give the balloon's location.
An official told the Post that Beijing was embarrassed by the incident.
"They're in a very tough place," the official said.
"And they have very few cards to play right now."
The second Chinese spy balloon
was detected
over South America earlier this week, according to U.S. military officials.