Analysis by Dominic Casciani, home affairs correspondent
With three attacks in close proximity, terrorism against soft targets is beginning to feel, to some people, like the new normal.
The brutal reality is that this kind of threat is absolutely typical of what jihadists sought to achieve in all their attacks across Europe.
Since 2013 security services in the UK have foiled 18 plots. A large proportion of those have involved suspects who set out to commit acts of violence similar to the attack on Westminster Bridge and London Bridge.
Plans to use bombs, such as at Manchester Arena, are rarer because plotters need to have
the technical skills for such an appalling attack - but attacking people with cars and knives is far easier and has long been encouraged by so-called Islamic State and other jihadists.
The aim of the three attackers last night is abundantly clear - not only did they want to kill, but they almost wanted to lose their own lives.
They would've known full well that attacking people in the street would draw armed police in their direction and the fake bomb belts they were wearing would, in their own warped minds, hasten their demise.

A bomb disposal team was later called to Borough Market and local residents told to leave their homes.
Eyewitness Will Orton, who was also in a pub close to the scene, said: "The bouncers did a really good job, they shut the doors and locked everyone in.
"There was panic - it seemed like it was literally outside the door."
Vilwar Hussein helped carry the injured police officer to nearby Guy's hospital and recalled seeing a wound in his chest "and blood everywhere".
Earlier, Vilwar said he'd seen the white van perform a U-turn on London Bridge before driving back southwards along the pavement.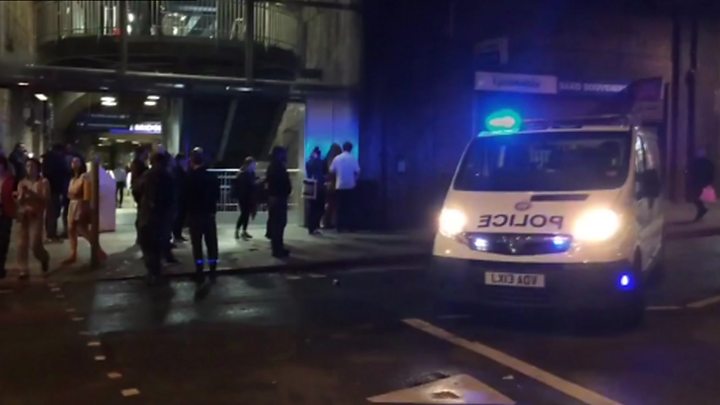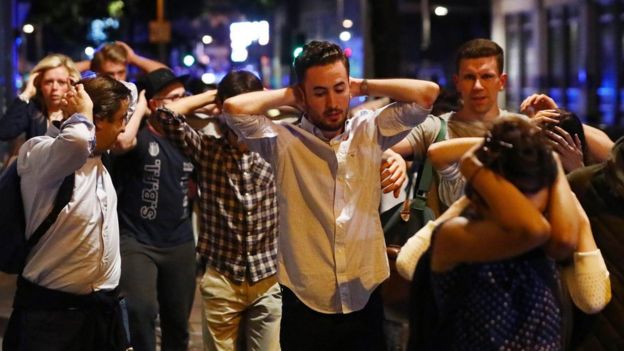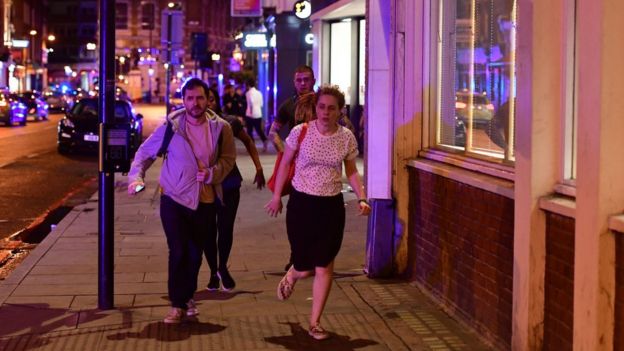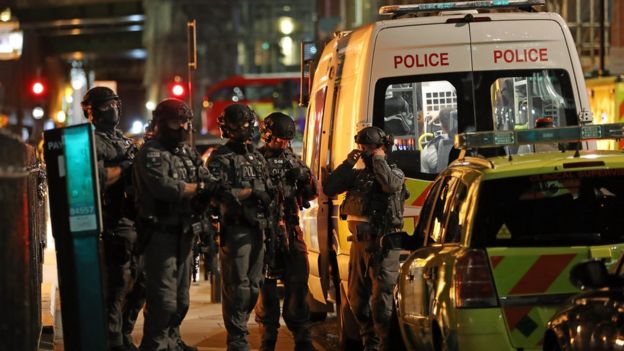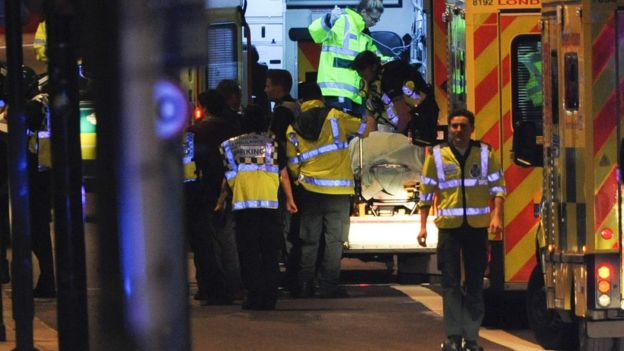 London Bridge and neighbouring Southwark Bridge are both closed along with many other roads including Borough High Street and Lower Thames Street.
Trains are not stopping at London Bridge station.
Facebook has activated its safety check so people in London could post a message to let friends and relatives know they were safe.
The police are asking anyone with photographs or videos of the incident to
upload them here.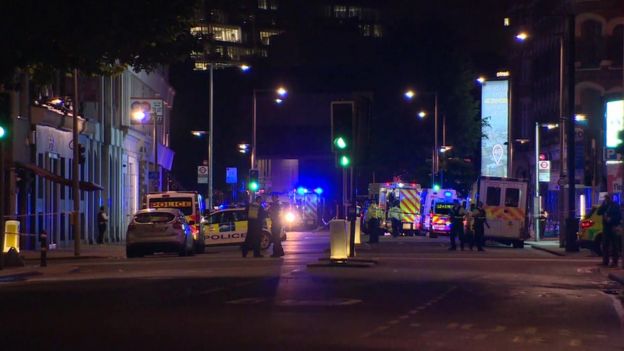 ---